There seems to be something very special about Herefordshire. Something that makes so many couples from different parts of the world come here to get married. What is it? Beautiful backdrops that always remind me of the Shire from the Lord of the Rings? Great and unusual venues? I don't know. But I know we love photographing weddings here and recently we had a pleasure of photographing another Scottish English wedding day. A wedding with a botanical theme.
Botanical weddings seem to be more and more popular – no more pink roses, just wild flowers and a lot of foliage. This is an amazing trend and it always looks stunning! I have written a short blog post about botanical trend here: Trending – Beautiful Botanical Weddings. Anyway, Nicky and Mal's wedding day was just perfect. Beautiful weather, stunning bride – just look at Nicky's dress and Jimmy Choo's! Mal wore his uniform and then he changed into his traditional Scottish outfit. The marquee was beautifully decorated and there was a free bar too! On top of that – tasty food and do you know what centerpieces they had? Each table had a bottle of a real Scottish whisky! How cool is that?
This Scottish English wedding day was also very emotional – love and happiness was so visible – in everybody's eyes. I love true weddings where you can see the pure love not only between the couple but also within the whole family. Nicky and Mal, you are so lucky – have a wonderful life together!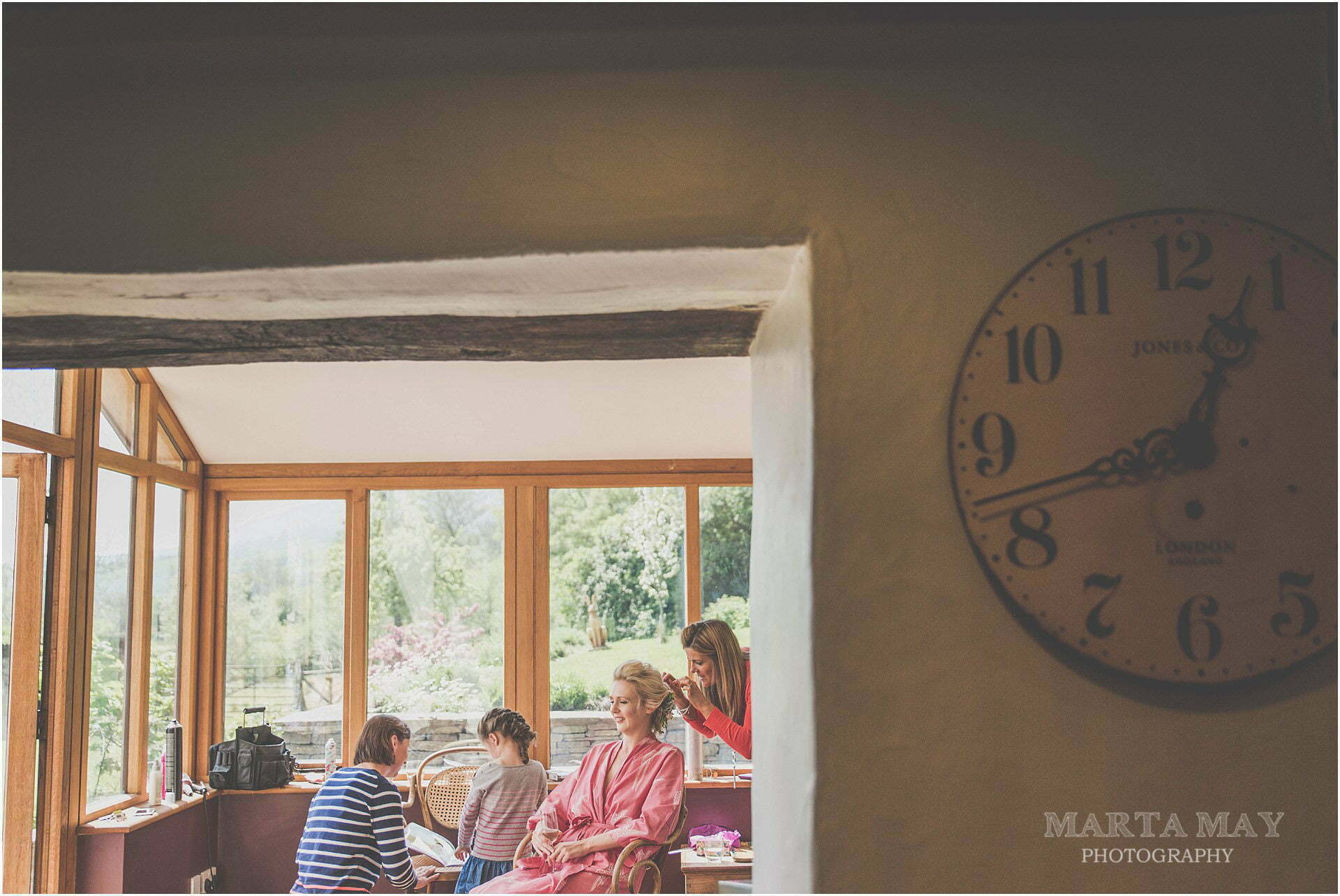 This is what Nicky and Mal told the 2017 TWIA judges about our work, thank you so much guys!:
"Marta is a beautiful person and that is constantly reflected in her service and her photographs. She has a unique ability to find beauty in all people, places and surroundings. We loved having Marta at our wedding and she did an incredible job of capturing all aspects of the day in a non-intrusive and informal way. Throughout our planning her enthusiasm was amazing and she always had time to share ideas on our joint pinterest board or answer any of my daft questions. She is simply amazing!"
If you are planning your own Scottish English wedding, have a look at this wedding at Dewsall Court, Hereford.