It was one of the promotional styled shoots for Diva Wedding Fayres but this one was different – it was a proper London wedding fun. No plans made, no real schedules, no requirements – just going with the flow. And the couple was amazing, they nailed it. It was their third fake wedding – yes, they aren't a real couple. It was such a pleasure to photograph them – Kirsty was like a rock star, totally rocking the shoot. Matt was a little bit shy at first. He said… what if the tourists are going to take pictures of us? He then relaxed and had a lot of fun too, we all did.
This particular shoot was perhaps something a bit different to what I usually do. I generally hide somewhere in the woods or at home and don't often visit big cities because they are just too loud and noisy for me. I'm just used to small and quiet towns I guess… But I really had a good time in London and enjoyed every moment. I think I will be coming back more often to do some more street photography. I love the black, white and red contrasts of London. Maybe you are thinking about an engagement shoot or maybe even the after wedding shoot? Everything is possible – just get in touch with me and let's discuss the options. Any other big city in Europe is an option too!
London wedding fun. It is so nice to go to a new different place and try new things and I think I have to do it more often. Perhaps I should just regularly plan trips like that. I used to live in Brussels and in Sweden and I would love to come back to those places. Norway is number one on my wish list at the moment.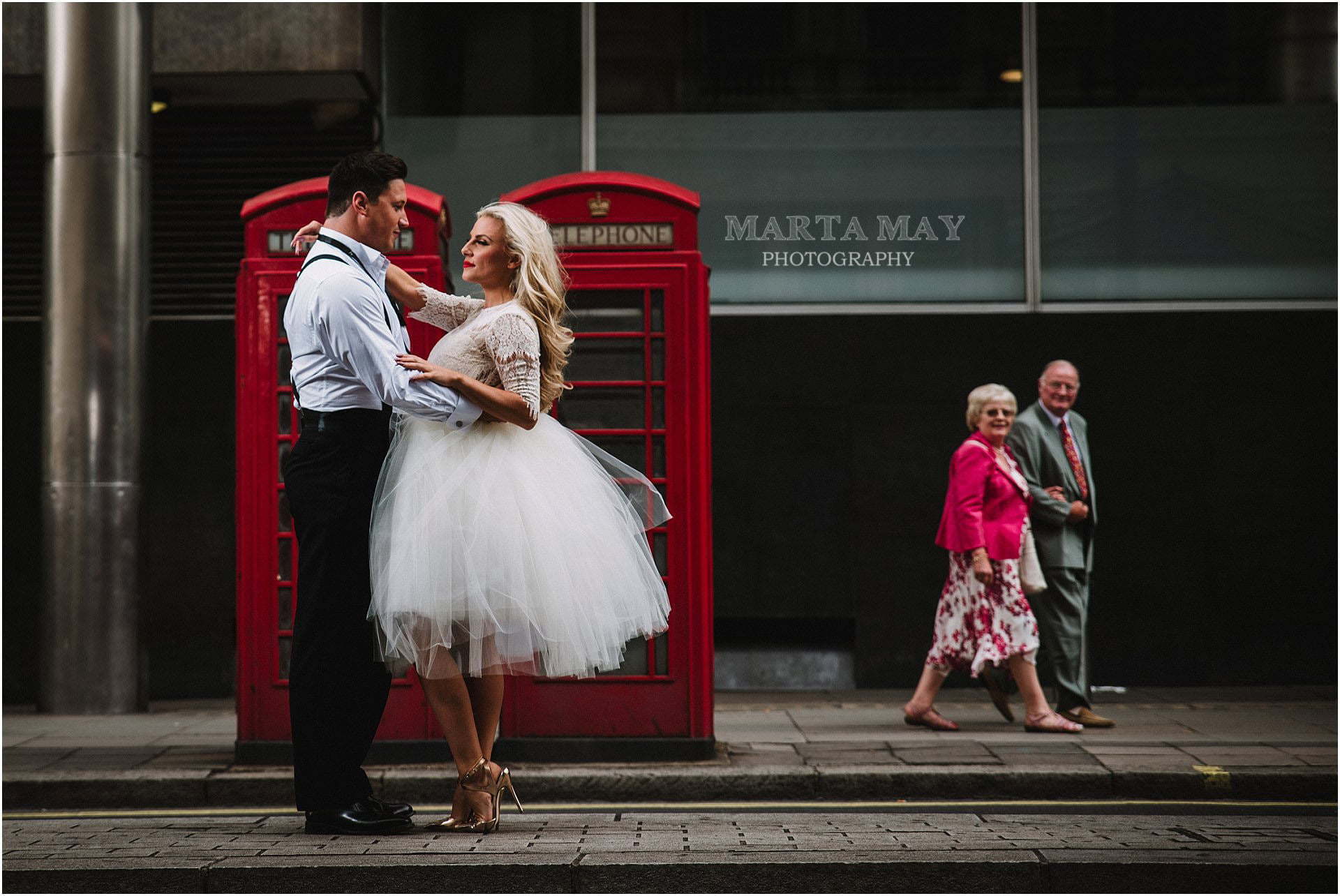 If you're interested in styled shoots, please take a look at this spring botanicals and copper shoot – something wild, definitely different from a big city look. Bill Child Formal Wear is chatting about the importance of professional photos and commercial photography for their business, have a look.